LATEST NEWS
Gulf Coast's President|CEO Mark Pritchett's September 19 column in SRQ Daily is about three things: real leadership, common-sense solutions and believing in the potential of everyone.
As the fall semester begins at colleges across the country amid the uncertainty of COVID-19, hundreds of local students have at least one thing they can rely on: scholarship funding to help ease the challenges of an unprecedented return to school.
Gulf Coast helped bring Voices and Votes: Democracy in America, a Smithsonian Institution traveling, interactive exhibit to the Betty J. Johnson North Sarasota Public Library. This two-month exhibition is truly nonpartisan and tells the history of voting and democracy from our Founding Fathers to the infamous Florida 2000 election to protests you see today. Gulf Coast's President|CEO delves deeper into the exhibits timeliness and importance in his August 15 column in SRQ Daily.
All News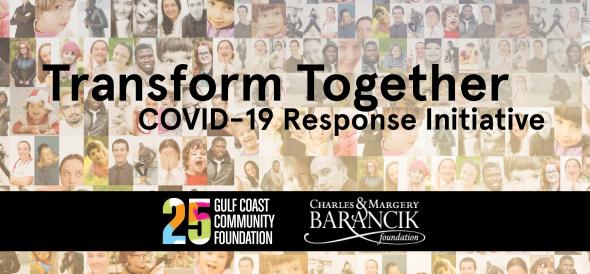 Gulf Coast, Barancik Foundation Launch COVID-19 Response Initiative 
Gulf Coast Community Foundation and Charles & Margery Barancik Foundation have introduced a philanthropic initiative to fortify key health and safety organizations in the region amid the growing COVID-19 crisis.The foundations announced their joint effort on Saturday with total commitments so far of $1.5 million to support the initiative. They positioned the funding as a challenge to Gulf Coast donors and other philanthropists in the community to match that amount.