OUR MISSION
Together with our donors, we transform our region through bold and proactive philanthropy.
LATEST NEWS
Gulf Coast Community Foundation (Gulf Coast) would like to thank the Sarasota County Commission and Sarasota County staff for their commitment to alleviating our current housing crisis. Gulf Coast recently joined Sarasota community agencies on a statewide webinar hosted by the Florida Housing Coalition to share best practices and local government comparisons on American Rescue Plan Act (ARPA) funding efforts.
On Wednesday, April 27, Florida Governor Ron DeSantis sided with Florida homeowners and small businesses by vetoing House Bill 741, the legislation that would have negatively impacted the fast-growing solar industry in the Sunshine State. Longtime partners, Gulf Coast Community Foundation (Gulf Coast) and Solar United Neighbors (SUN) are excited to celebrate this monumental win for solar energy and consumer rights.
Gulf Coast Community Foundation has selected 24 participants from across the region for its 2022 Gulf Coast Leadership Institute.
All News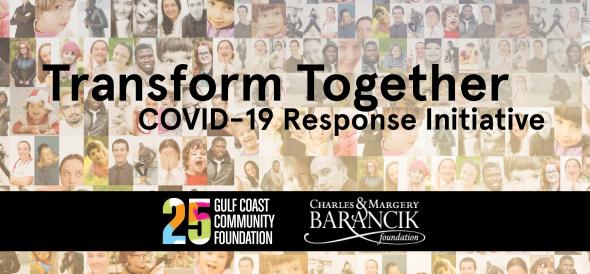 Gulf Coast, Barancik Foundation Launch COVID-19 Response Initiative 
Gulf Coast Community Foundation and Charles & Margery Barancik Foundation have introduced a philanthropic initiative to fortify key health and safety organizations in the region amid the growing COVID-19 crisis.The foundations announced their joint effort on Saturday with total commitments so far of $1.5 million to support the initiative. They positioned the funding as a challenge to Gulf Coast donors and other philanthropists in the community to match that amount.