LATEST NEWS
More than six weeks into our COVID-19 Response Initiative, we've started seeing shifts in funding requests as nonprofits look toward longer-term stabilization and planning.
Invest in Incredible, or I3, is Gulf Coast's initiative to help our regional nonprofit partners achieve their greatest potential. That ambition has held on through the challenges of COVID-19. I3 continues to be a resource for our nonprofit community—and now, through I3Digital, it's more accessible than ever.
The latest grants from the COVID-19 Response Initiative target mental-health needs, childcare for first responders, financial assistance for displaced workers, and more.
All News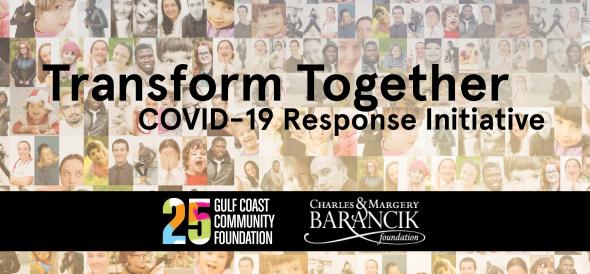 Gulf Coast, Barancik Foundation Launch COVID-19 Response Initiative 
Gulf Coast Community Foundation and Charles & Margery Barancik Foundation have introduced a philanthropic initiative to fortify key health and safety organizations in the region amid the growing COVID-19 crisis.The foundations announced their joint effort on Saturday with total commitments so far of $1.5 million to support the initiative. They positioned the funding as a challenge to Gulf Coast donors and other philanthropists in the community to match that amount.