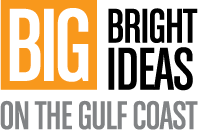 What if our region had a national reputation—not just for white-sand beaches and world-class golf, but also as a great place to start, grow, or relocate an innovative business? What if the best and brightest talent from our local colleges never even considered leaving after graduation—because they had already secured (or created) their dream job right here? That's the big vision of BIG – Bright Ideas on the Gulf Coast. 
---
Embedded in the hardships of the Great Recession were some great lessons. Will our Gulf Coast region remain dependent on services and seasons? Or will we create and attract the kinds of innovative businesses that create and attract higher-wage jobs? And will we create and attract the skilled workers to fill them?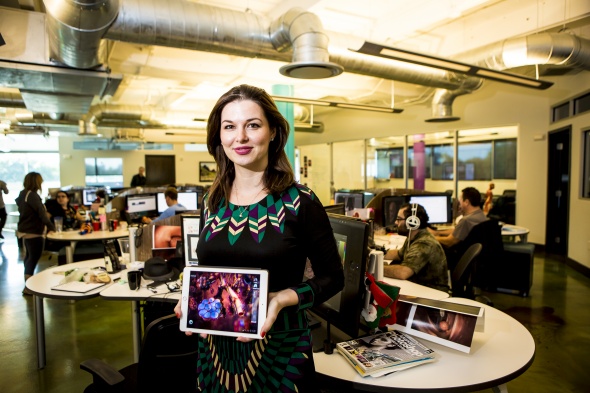 The engines of growth in today's economy are talent, technology, invention, creativity—and geography. Communities recognized as innovation leaders have vibrant arts and cultural scenes, quality places and living options, and thriving business climates.
At Gulf Coast Community Foundation, we believe supporting homegrown businesses is a key strategy for building an innovation economy. 
BIG-Bright Ideas on the Gulf Coast is our entrepreneurial support initiative that connects new and growing businesses with the right resources to help them get to their next step.
BIG also identifies gaps in our business-development ecosystem and engages the right partners in trying to fill them. 
One of our region's greatest underutilized assets (before BIG, at least) is the wealth of experience among retired executives, successful entrepreneurs, and savvy investors who land on our shores and now call the Gulf Coast home.
BIG offers these active folks the opportunity to engage in much more than their next round of golf-by helping to develop our youth and nurture the next generation of entrepreneurs. 
Here are just a few ways BIG connects ideas with resources 
Concierge Services
Entrepreneurs and growing businesses alike can submit their business ideas to our Action Team, which makes referrals to existing services, resources, and mentors to help get them to their next step.
Pitch Practice 
Businesses poised for big things are invited to practice their investment pitch on a panel of local volunteers from the business and investment world. Part Shark Tank and part think tank, these sessions give entrepreneurs invaluable experience and actionable advice before they make their real pitch.
In the Classroom  
BIG connects start-ups with college students seeking experience through class projects and case studies, and also helps place advisors and mentors from the business community into classroom situations where they can share their experience with aspiring entrepreneurs.
Innovation Economy
Through BIG, Gulf Coast works on a number of projects aimed at diversifying our regional economy, including the UF Innovation Station – Sarasota County, promoting and developing our region's Blue Economy, and launching our first-ever Gulf Coast Innovation Challenge.