At Gulf Coast Community Foundation, we believe that leadership is the foundation of community. Our Gulf Coast Leadership Institute taps, trains, and connects emerging and experienced community leaders—about 400 so far—from across the Gulf Coast region. The result is a growing network of skilled, action-oriented leaders who are committed to using their new skills to help transform their communities through service.
---
GCLI 2024 Applications will open in January 2024.
Questions? Please contact Kelly Carlstein, KCarlstein@gulfcoastcf.org 
---
How it Started
Our leadership-development initiative kicked off in 2006 as the North Port Leadership Institute. At that time, North Port was a rapidly growing community with many residents new to the area, and it faced a host of challenges that come with such growth and demographic change.
Gulf Coast recognized an opportunity to build leadership within this dynamic community by providing high-quality training and resources to foster a network of skilled leaders who reflected the diversity of North Port's public, private, and nonprofit sectors.
After two successful North Port Leadership Institute classes, aspiring leaders from other communities asked for similar training opportunities, so we expanded our leadership initiative to the wider region.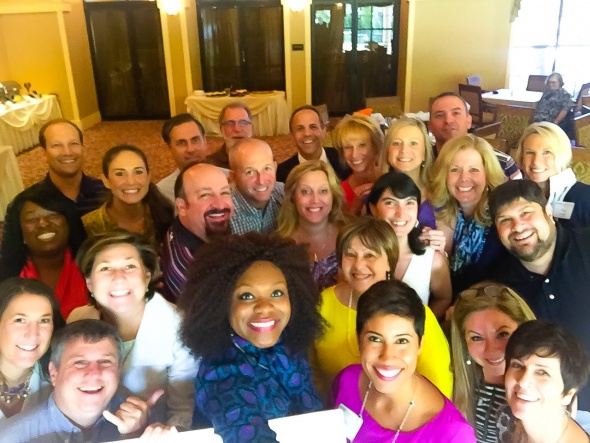 Sixteen classes of Gulf Coast Leadership Institute later, some 400 community members have participated in the annual program, and many continue to work together on projects to improve their communities.
GCLI Today
Gulf Coast works with the nationally recognized Leadership Development Institute at Eckerd College. Since 1980, LDI at Eckerd College has delivered high-quality, assessment-based leadership programs to thousands of leaders. As a Network Associate of the Center for Creative Leadership (CCL®) in Greensboro, North Carolina, LDI serves the needs of the national and international business community.
The application process is competitive, and Gulf Coast offers all training and resources at no cost to participants in exchange for their commitment to use their new skills through community service.
The goal of the program remains to identify and develop aspiring, emerging, and experienced leaders who reflect the diversity of our region. The program spans two months where participants take part in in-person, experiential small and large group activities that prepare them to become knowledgeable, skilled, and action-oriented leaders in their communities.