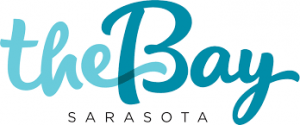 In 2014, our region was faced with a unique and historic decision to consider the opportunity to transform 53 acres of City-owned land along Sarasota's bayfront into what we now call The Bay. Gulf Coast Community Foundation has been a leader and collaborator with The Bay from the start. We know that quality-of-life amenities, cultural activities, entertainment options, and recreational access are all assets on which successful regions compete. Today, the work has begun to implement an iconic cultural and economic legacy for this region. The Bay Sarasota will provide open, public access to some of our most treasured assets: our natural surroundings and our waters. 
---
BREAKING NEWS: Jon Thaxton, our senior vice president for community leadership, and AG Lafley, The Bay's founding CEO, spend time reflecting on support of The Bay, including the Fall 2022 opening of Common Ground - a common space for all to enjoy.
________________
Community and civic leaders began taking action on these unique circumstances in late 2013. They started a dialogue about creating a common vision for the future and collectively forming a roadmap for the next phase of the Sarasota Bayfront. The only pre-ordained outcome of this visioning process: to create a legacy that will promote a sustainable Sarasota region for the next century.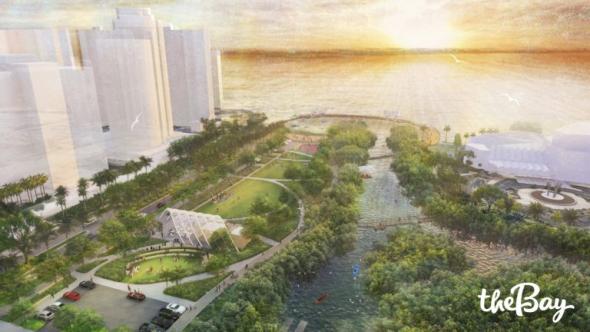 The group initially called the initiative Sarasota Bayfront 20:20 for two reasons: First, participants hoped that by the year 2020, Sarasota could see significant results. Second, it will take clear focus—20:20 vision—to see this effort through.
In 2019 history was made with the City of Sarasota entering its first ever public-private partnership with what is now called The Bay Park Conservancy.
That partnership not only continues today, but it thrives. In 2019 the city approved the implementation plan for Phase 1 of The Bay and shortly thereafter celebrated the groundbreaking of the Mangrove Bayou Walkway. 
Another incredible milestone was captured with full Gulf Coast support, in front and behind the scenes, when in 2020 the City of Sarasota and county government approved a Tax Increment Financing district to create sustainable funding for The Bay. 
The Future, Together
Our support for The Bay continues as strong as ever. With leadership from behind the scenes, advocacy at critical public meetings, and nearly $1M in direct foundation support, this once-in-a-lifetime opportunity for our community will remain a top priority.
We believe The Bay dreams are coming true. This project is a model for how philanthropy can help organize and power a community dream into a real-world result. Collaboration, leadership, and innovation will continue to define a future for generations to come.
One hundred years from now we hope for families from all over our community to enjoy The Bay. "It's hard for me to imagine what the rest of Sarasota will look like," Gulf Coast's Senior Vice President Jon Thaxton shared. "But I can see The Bay."
Gulf Coast manages the charitable fund established by Bayfront redevelopment leaders to ensure that this community-driven effort to moves forward. Donations can be made here.