If we insist that students and their teachers leave technology at the classroom door, it will be our students who are left out—of the opportunities and jobs of tomorrow. That's why we have expanded the proven technology and techniques of our STEMsmart initiative to classrooms beyond math and science.
---
Technology is changing our world at an exponential rate. Many jobs that will be filled by today's middle school students haven't even been invented yet! So why do so many school classrooms still look and operate like they did decades ago?
Gulf Coast's five-year STEMsmart initiative demonstrated how technology and new teaching methods transform the way teachers teach and students learn science, technology, engineering, and math, or STEM. Measures of success in Sarasota County Schools included  higher passing rates in Algebra One (nearly 100 percent); increased enrollment in Advanced Placement courses during high school; increased student interest in science and technology careers; and energized and empowered teachers who insist they will "never go back" to teaching like they did in their traditional classrooms.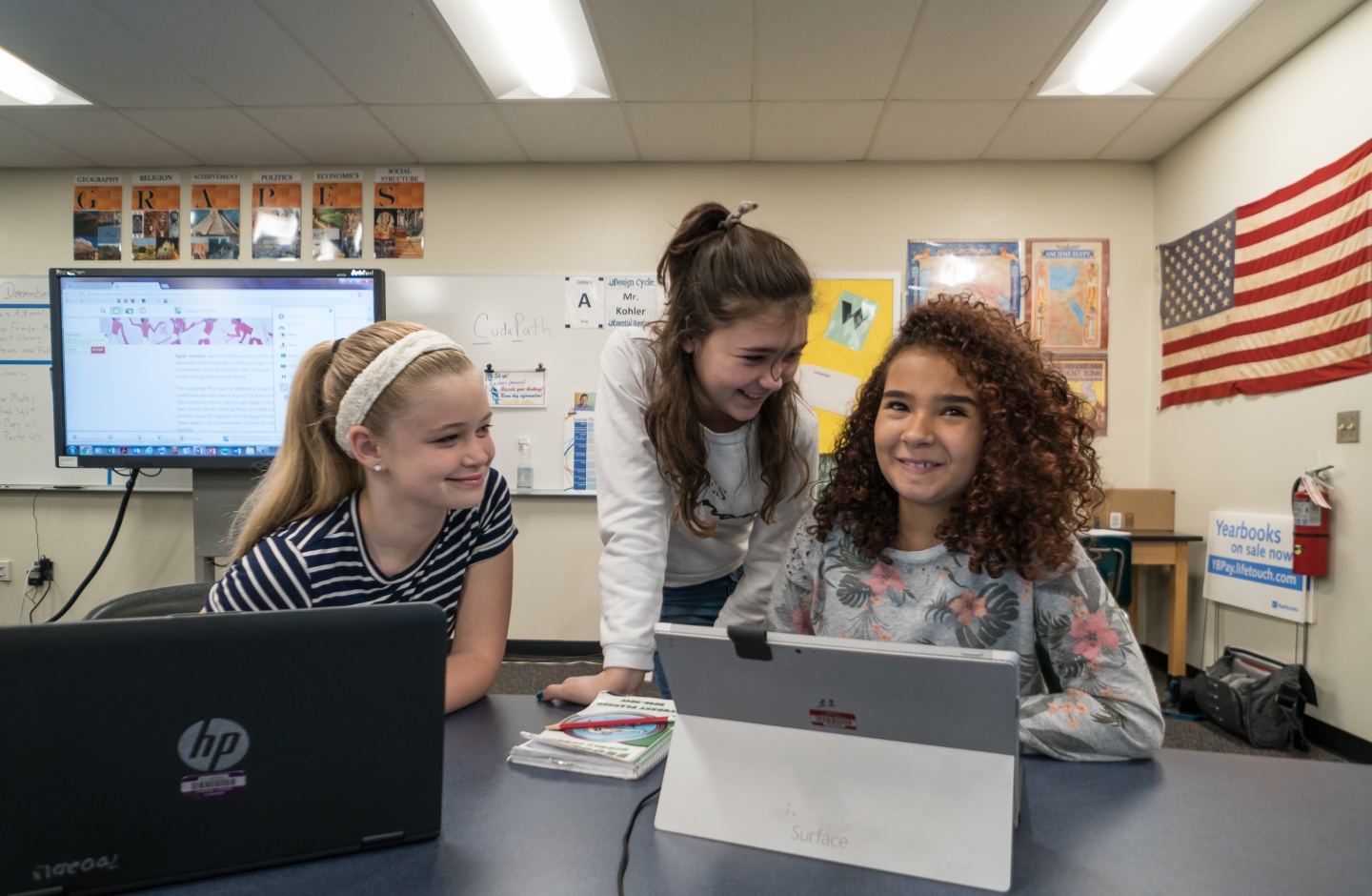 To build on that success, Charles and Margery Barancik Foundation—significant supporters of STEMsmart—funded a pilot expansion of the same technology and techniques to all language arts and social studies classrooms at Sarasota Middle School. This test showed that the TechActive classroom technology and new instructional methods implemented through STEMsmart could indeed be transferred to other subject areas. Results from independent evaluations revealed strong support for the new classrooms by students and teachers.
Gulf Coast then partnered with Barancik Foundation to fund technology-based English and social studies middle-school classrooms across the rest of the school district. Gulf Coast has covered southern Sarasota County schools, while Barancik Foundation funded classrooms in the northern part of the county. Together, the foundations have transformed more than 130 English and social studies classrooms in Sarasota County middle schools through an investment of over $3.5 million.