At Gulf Coast Community Foundation, we are committed to action across the range of issues facing our communities. We are ready to lead, partner, and invest in innovative ideas and solutions. We work day in and day out with nonprofit organizations and regional partners to make impactful change for the betterment of our region. It is not often that we shine a spotlight on our team internally - let alone two noteworthy, exciting achievements for our two of our heroic team members, in just one day.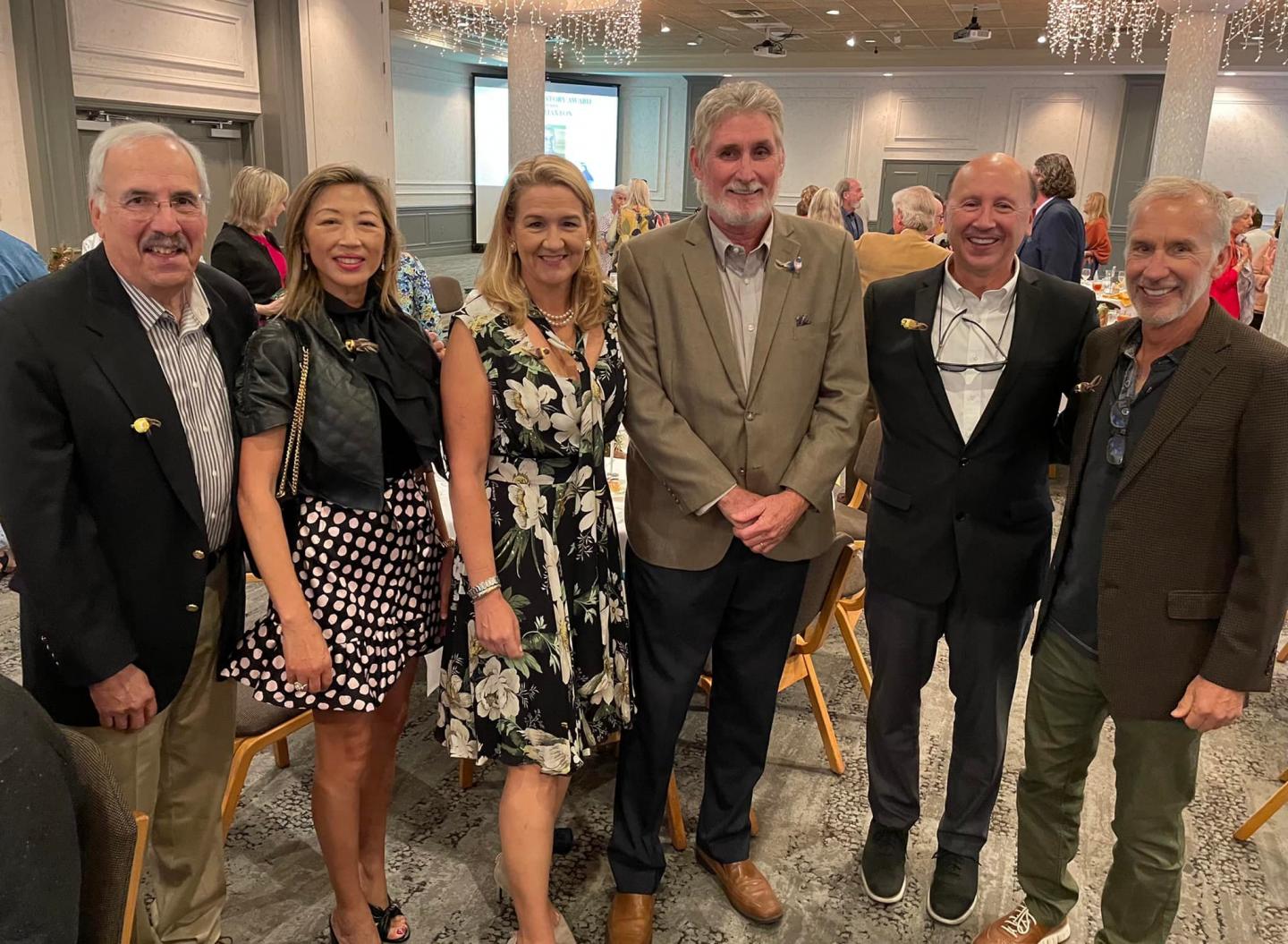 Jon Thaxton Day
During lunchtime, on November 18, 2021, Jon Thaxton, our senior vice president for community leadership, was honored with the 2020 Hero of History Award from the Historical Society of Sarasota County. Jon, a former Sarasota County commissioner, was recognized for a lifetime of service to our region. Jon will go down in history for his accomplishments in environmental conservation and the vision he has brought to so many important issues over a lifetime. From saving environmentally sensitive lands, to championing the Legacy Trail, to being on the forefront addressing social issues such as homelessness, affordable housing, and the creation of park lands, Jon is certainly a hero in our book. Jon's latest cause? Improving mental health care of our region.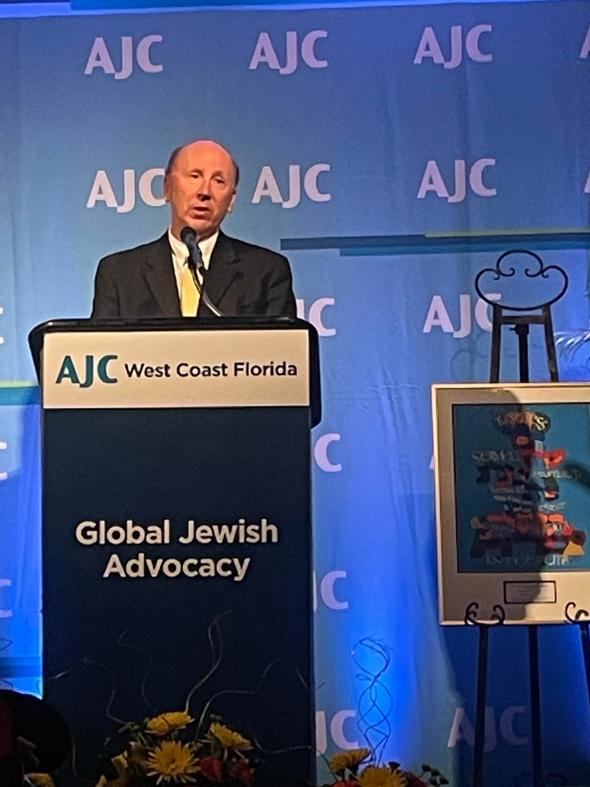 An Inspiring Leader: Mark Pritchett
On that same day, about five hours later, our President|CEO Mark Pritchett was honored with the 2021 Civic Achievement Award from the AJC (American Jewish Committee) of West Coast Florida. Mark was recognized for his incredible personal and professional accomplishments in enhancing our region. Under Mark's leadership, we have surpassed $430 million in grants invested throughout our region and across the United States. In 2018, Florida Trend Magazine recognized Mark as one of Sarasota's "Impact Players" for his leadership in addressing many of our region's toughest issues. Under Mark's direction, we have been honored nationally as a "top 25" nonprofit to work for two years in a row and three of the past five years. We are proud to partner with an agency such as AJC in the quest for democracy and inclusion for all. We are grateful that AJC and others took time to recognize our fearless leader on this special evening.
Heroes are often thought of as comic book legends saving the world one day at a time. We consider Jon and Mark to be our heroes of Gulf Coast Community Foundation. Each day, both team members suit up and raise the bar on what bold, catalytic philanthropy means. They live and breathe the desperate needs of our community and step up as heroes to take action and find solutions to these critical needs. They inspire each of us at Gulf Coast and we hope they will inspire a bit of heroism in you. Join us in celebrating Jon and Mark's most recent accomplishments which truly are accomplishments for our entire region and beyond.
---
MORE NEWS