For the sixth time, The NonProfit Times has recognized Gulf Coast Community Foundation as one of the country's "Best Nonprofits To Work For."
The national publication ranked us 17th on its 2023 list of the 50 "Best Nonprofits To Work For" which was published in a special report on April 1. We placed 12th on the Small Employer Category (15 to 49 employees). We also received the "Best Nonprofit to Work For" recognition in 2010, 2011, 2017, 2020, and 2021. The NonProfit Times partners with Best Companies Group to vet the organizations from where leaders submit applications to complete. The program is designed to recognize outstanding places of employment in the United States.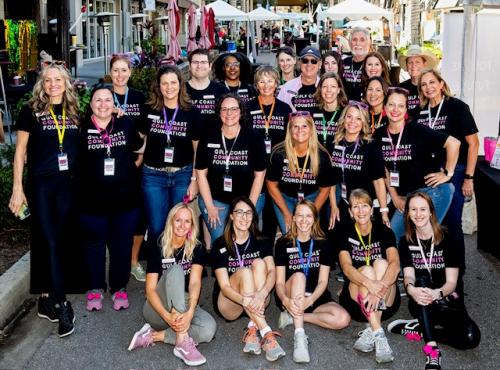 "The 'Best Nonprofits' recognition is really a tribute to our supportive Board of Directors, our generous donors, and our resilient nonprofit partners," said Gulf Coast's President|CEO Mark Pritchett. "Making this coveted list again solidifies Gulf Coast's remarkable ability to connect philanthropists and community organizations that are helping people in need. It also shows the strength of our team," concluded Pritchett.
The "Best Nonprofits" program, conducted annually by The NonProfit Times, is designed to identify the best employers in the nonprofit sector and recognize leadership and strategies that can benefit the sector and those it serves. The results are based on a rigorous survey process open to nonprofits across the country. Selection of this year's honorees was a months-long process. As part of the survey, there is one section where staff members are asked to react to 77 statements. Most of the organizations on the list survey staff at least annually to keep communication lines open. Besides the list ranking, the "Best Nonprofits" program offers participating organizations the opportunity to receive a benchmark report it can use to further organizational and staff development. That data is a particularly valuable reason to participate, said Gulf Coast's Chief Operating Officer, Veronica Thames.
"As an organization whose essence is to serve and improve our region, having an engaged, empowered, and supported team translates directly into meeting our mission, vision, and values," Thames said. "Our team rises above and beyond to provide meaningful impact to our communities every single day. I am thrilled and honored that we have received this special recognition," concluded Thames.
Learn more about the 2023 "Best Nonprofits to Work For" here.
---
MORE NEWS