Gulf Coast is honored to be the source of many groundbreaking initiatives from our Water Quality Playbook, to our Criminal Justice Reform Initiative, Hurricane Ian Recovery Initiative, Environmental Initiative, and more. But there is one initiative in particular that is shining bright especially in recent days. Meet Invest In Incredible, a thriving resource for our regional nonprofits.
Gulf Coast's Invest In Incredible (I3) initiative is making a difference in our region with an uptick in capacity building workshops and an expansion of the program for our nonprofit partners. Since its inception in 2013, I3 has been transforming the journeys of local nonprofit organizations across the Gulf Coast. In fact, I3 just celebrated their 10 year anniversary.
Let's start with the basics. What is I3? I3 is Gulf Coast's initiative to strengthen the board governance and operational effectiveness of nonprofits in our region. I3 helps our area's nonprofit organizations go (and grow) from being good at what they do to being incredible. Through I3, we co-invest with nonprofits in customized professional consulting and other technical assistance. I3 also offers workshops (from building your organization's brand, to grant writing, and more) and training.
Our I3 consultants are a cohort of 14 highly skilled consultants with expertise in all aspects of nonprofit governance and operations available to collaborate with nonprofit boards and staff. I3 consultants have completed three days of specialized training offered by BoardSource, the national expert in board governance. They have diverse professional experience to help you where you need it most. Areas of I3 expertise include assessment, communications, finance, fundraising, governance, human resource, leadership marketing, planning, and restructuring. There are cost sharing grants available to fully leverage a nonprofit's resources. You can apply here.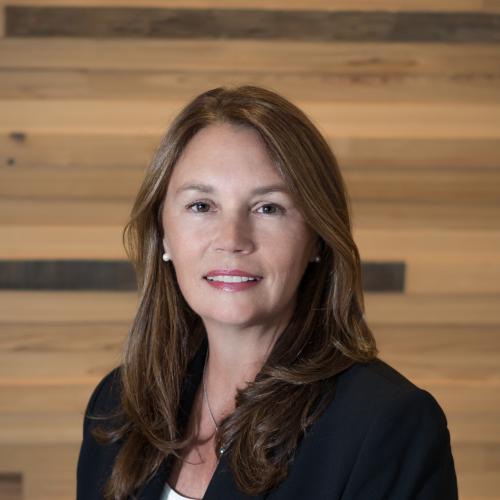 Jump to today, our Invest In Incredible initiative is thriving. "We have a 65% growth in participation for I3," shared Director of I3, Betsy Steiner, who has been with the program since it started and has lead I3 for five years. "We are doubling our capacity by offering workshops at Gulf Coast's Venice Headquarters and new downtown Sarasota Philanthropy Center, meeting nonprofits where they are and reducing travel time. Our nonprofit community is responding well to these useful workshops. Our grant writing and organizational branding workshops sold out very quickly and we will have second offerings."
We asked a recent participant to share their thoughts on an I3 capacity building workshop. "I think that I3 is very beneficial for nonprofits," shared Neuro Challenge Foundation for Parkinson's Marketing and Communications Manager Traci Willingham. "It's a really valuable, low cost option. It puts you in a room with other like-minded people and organizations that you can learn from. The quality of the presentation was great, the facilitation was excellent, and the topics are always well planned and focused on what the community needs. For me personally, attending an I3 workshop reinvigorated my work and gave me confidence. It also brought me new learning opportunities and connections."
There are many different components that make up I3. The Gulf Coast Board Institute (which offers an interactive experience for board members to increase their governance best practices) is provided at no cost to participants. Now offered in both Gulf Coast's Venice Headquarters (October) and Sarasota Philanthropy Center (February), each of the 17 institutes since 2017 have been filled to capacity. The Gulf Coast Executive Institute is designed to propel nonprofit chief executives and their organizations to the next level in their growth. Applications for Cohort 3 will open in spring 2024. Workshops are provided on a wide array of topics from crisis communication to HR Basics and more. The Nonprofit Next digital resource provides tools, templates, practical guides, and sample policy statements addressing most aspects of nonprofit governance and operations.
Stay tuned to our events page where we will soon have information on I3's 2024 Fall Offerings.
Will you Invest In Incredible today?
---
MORE NEWS